The canals & rivers of Brittany
A UNIQUE NETWORK IN FRANCE
Brittany is known for its stunning landscapes and its coast. Less well-known but just as valuable is its unique network of canals and rivers, of which the Nantes-Brest canal forms the backbone. The canalised Blavet flows south from the Côtes d'Armor to the Atlantic, while the Manche-Océan canal links the Atlantic to the English Channel. In all, there are more than 600 kilometres of waterways to explore by boat, by bike, on horseback, or on foot. The landscapes are magnificent, the flora and fauna remarkable, and you will discover amazing historic buildings from chapels to castles. This is the heartland of Brittany, just follow the guide.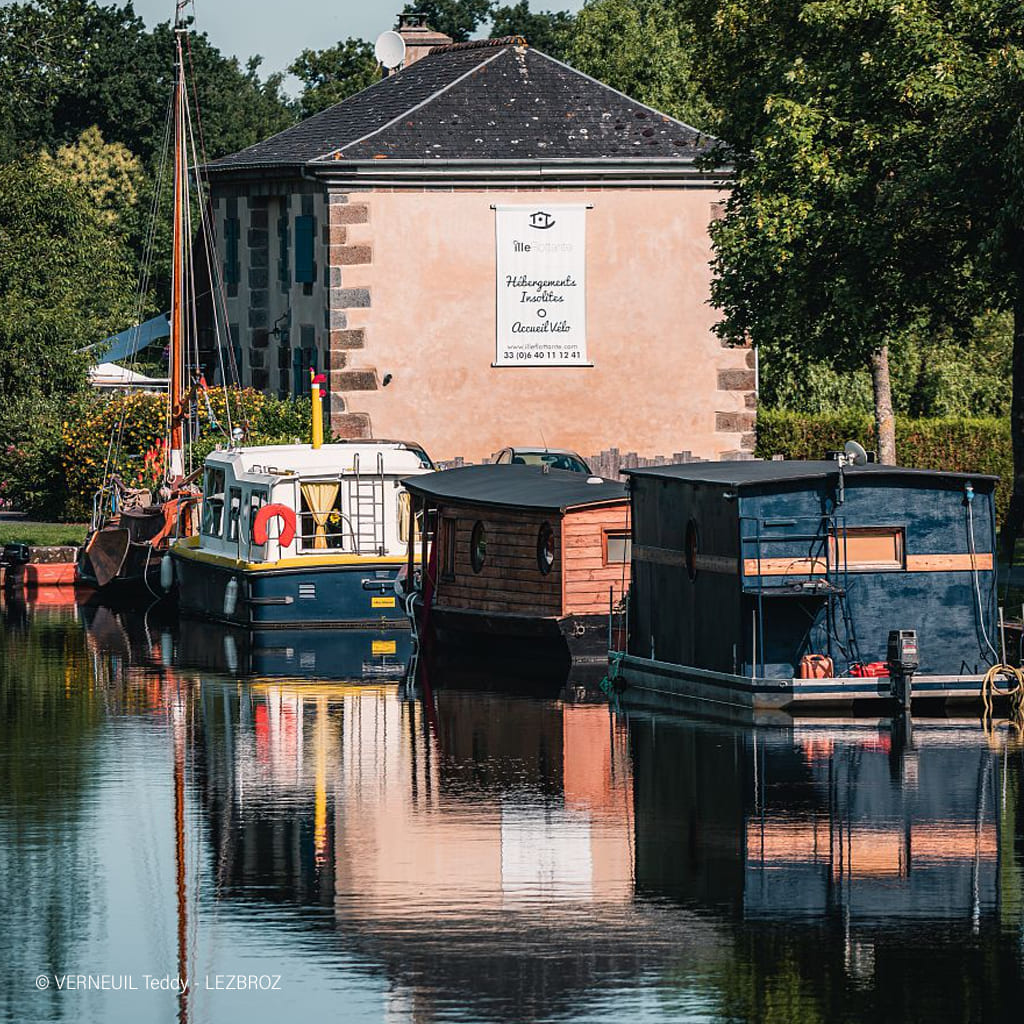 The use of waterways in Brittany goes back a thousand years. An ancient charter of Redon dating from 1160 refers to navigation on the river Vilaine. Further development took place during the 16th century when ten locks were added. However, the creation of a comprehensive canal and river network did not start until the end of the 18th century. In 1783, the Breton government, known as the States of Brittany, set up a Commission for inland Navigation to undertake all studies and projects to develop a network of inland waterways. The Commission's report notwithstanding, it was only 20 years later, under the Emperor Napoleon I, that work to create the network began.
The principal reason for launching this gargantuan project was strategic. Napoleon wanted to avoid the English Navy's blockade of Breton ports to ensure the safe supply of the three arsenals at Indret (Nantes), Lorient and Brest by using inland waterways.
However, there was also an economic reason which grew in importance at the end of hostilities. In the early 19th century, Brittany was still an isolated region served only by inadequate and poorly maintained roads. The waterways transformed the transport of goods, helping to develop trade between the rural interior and the coastal ports. Consequently, they became a major force in the development of the region.
CANAL MANAGEMENT AND THE ECO-SYSTEM
Find out how canals work, how they are supplied with water, how locks function and learn about the ecosystem that thrives there.